Our team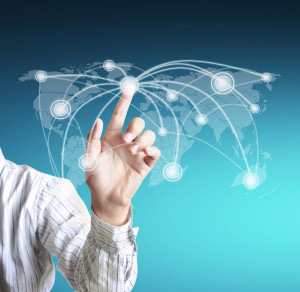 Our staff is highly skilled and qualified with strong technical educations and backgrounds, whose capabilities are enhanced through exposure to our efficient and proven methodology. Not only does our team develop a true talent and understanding of sales and marketing tactics, they acquire an aptitude for project management skills and in optimizing a collaboration.
Europe profiles
Profile n°1
I graduated with a degree in polymers and materials from the chemical engineering school of Strasbourg (ECPM), I obtained a Masters degree in materials science and worked for a research institute in Germany before joining the cosmetics industry with L'Oreal. I started at Daydream in 2011 as a consultant and performed a project in the field of new business development.
Profile n°2
I hold a Masters degree in International Business from the Lille University (France). I joined daydream after first having a position in the logistics industry. For the past 6 years, I have performed several new business development projects for innovative technologies on behalf of key accounts active in Utilities, Steel, automotive, the plastics industry and food.
Profile n°3
I hold a Masters in Marketing and network management from the IAE Gustave Eiffel in France. Before joining Daydream, I was active as a B 2 B sales person proposing electronic telecom services to companies in the aeronautic, military and railway transportation industries. I joined Daydream in 2010 and am now managing a team of sales operatives performing new business development on the French market.
Profile n°4
I graduated with a degree in chemical engineering and hold a PhD in organic chemistry from the university of Cologne (Germany). I took positions in R&D at BASF and at a public research institution before joining Daydream in 2012. I am currently performing a project involving market analysis and new business development in the medical industry
Profile n°5
I graduated with a degree from the ESCP (Business School of Paris). I have 20+ years of experience in CRM, Marketing and Sales, which was gained initially by working for Accenture and then as a B2B Sales Manager in the Cosmetics and Pharmaceuticals Industry. I joined Daydream in order to develop the business in France, manage projects and bring my expertise in the Consulting B2B service related to CRM and commercial performance enhancement (training, coaching, organization, methodology and tools), as well as manage Marketing and New Business development projects for chemicals companies, cosmetics companies, and food ingredients manufacturers.
Profile n°6
Having both a degree in Chemical Engineering as well as an MBA, I started my career in 1986 at BRGM in Gabon and then joined one of the worldwide leaders in the chemical industry, Solvay, for many years. From 1993 to 2008 I worked in the consulting industry for KPMG-Peat Marwick and then for Accenture and Schlumberger as an Associate Partner where I was in charge of Oil and Gas Key accounts, in Europe, North Africa and the Middle East. Since 2009, I have been the President of Daydream SAS.
.
Profile n°7
I have a phD in organic chemistry with a focus on synthesis and catalysis from the Cologne university (Germany). I joined Daydream in 2011 and have been performing a 2-year new business development project.
Profile n°8
I hold a PhD in Biology (Immunology) from the Duisburg/Essen University. I started my career in the R&D department of the company Milteny Biotech GmbH under the supervision of Dr. Kueppers. I joined Daydream in 2010 and have performed several projects dealing with new business development, supply chain management and sales support. I am currently performing a project as marketing manager for a large German Biotechnology company.
Profile n°9
Key account manager : I am in charge of the elaboration of strategies for growth opportunities in Germany. I joined Daydream in 2011 after spending 15 years in the worldwide cosmetics industry with positions in sales, marketing and distribution.
Profile n°10
I hold a PhD in organic chemistry from the University of Dortmund (Germany). I joined Daydream in France in 2005 and took the position of project manager in 2006. I am now Associate Director and head of the German subsidiary.
Profile n°11
I graduated with a degree in chemical engineering and in formulation chemistry from the ITECH in Lyon (France). I spent 2 years working in the automotive industry before joining Daydream as leader on a paint & coating project. Over the last 2 years, I have been performing projects in new business development and sales force support in segments such as specialty chemicals, organic synthesis, monomers and energy.
USA profiles : Philadelphia
Profile n°1
I graduated from the ENSCBP (Bordeaux, France) as a Chemical Engineer and joined the Daydream team in 2003. I was in charge of the development of our services for the polymers and materials division in Europe for 4 years until 2007. I was then promoted to the position of Director of Operations in North America. My objective was to create a subsidiary in the United States (Philadelphia, PA) and offer our best expertise in marketing, business development and sales support to American clients. I also manage projects in North America for foreign companies that wish to grow their activity in this region.
Asia profiles : Shanghaï
Profile n°1
I graduated from the Tongji University (Shanghai, China) and from the ENGREF (AgroParisTech, Paris, France) in environment and water treatment. I have performed several projects for the water treatment industry since 2008. I joined Daydream in Shanghai in 2011 and have performed several market analyses on the Asian market.
.
Profile n°2
Trilingual, I have a Masters of Science in Chemical Engineering (CPE Lyon School) and a second Masters in Industrial Project management (University of Cape Town). I have long experience in the Chemicals Industry on the 3 main regions (Europe, Americas, Asia). I worked for several companies starting with SNF Floerger and the chemical distribution of Air Liquid at Taiwan prior to joining Daydream in 2006 where I then created the Shanghai branch in 2010.