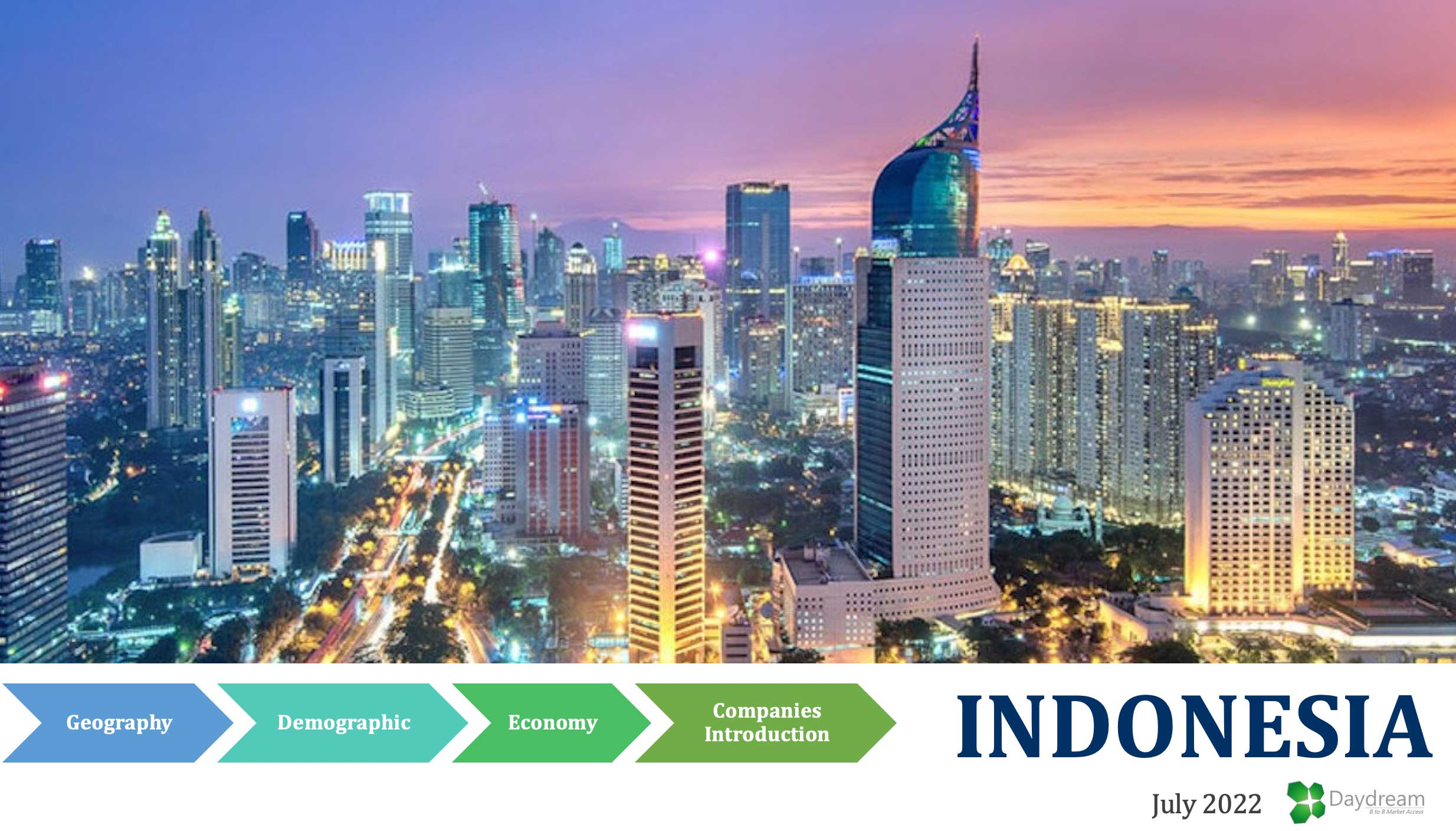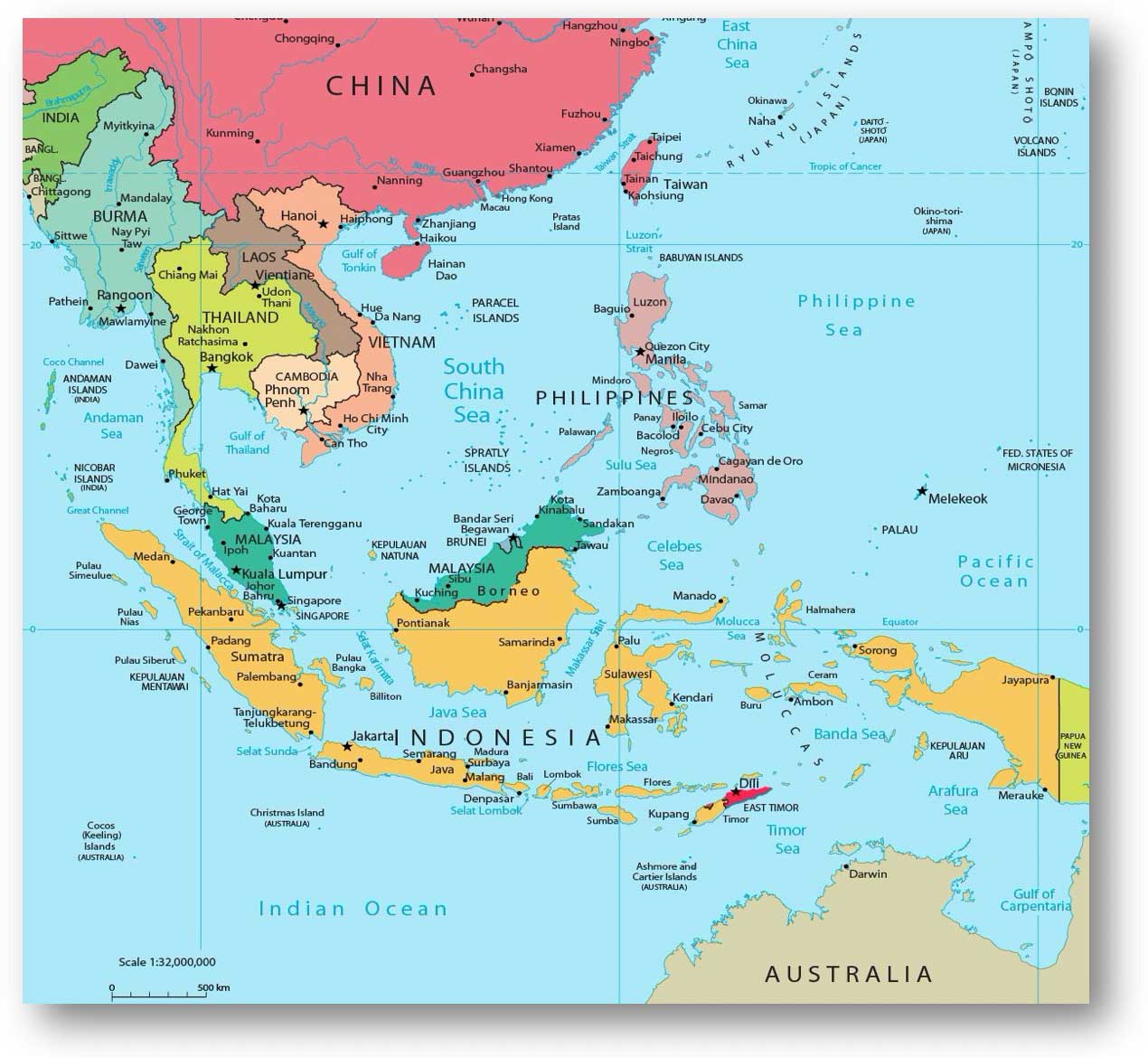 The world's largest archipelagic country, it has 17,504 islands, around 6,000 of which are inhabited
Indonesia shares land borders with Malaysia on Borneo and Sebatik, Papua New Guinea on the island of New Guinea, and East Timor on the island of Timor, and maritime borders with Singapore, Malaysia, Vietnam, the Philippines, Palau, and Australia
Indonesia has two seasons—a wet season and a dry season
Humidity is quite high, at between 70 and 90%
Source: Official Website of West Java Province. Worldatlas

Population
270.2 million (the fourth largest in the world) spread over 34 provinces
Growth rate 1.25%
Java is the most populous island where 56% of the country's population lives
The spread of the population is uneven throughout the archipelago
Ethnic groups
1,340 distinct native ethnic groups
Javanese 40.2%
Sundanese 15.4%
Batak 3.58%
Sulawesi 3.22%
Madura 3.03%
Religion
Islam (87.2%)
Protestantism (6.9%)
Catholic (2.9%)
Hinduism (1.7%)
Buddhism (0.7%)
Confucianism (0.05%)
….No religion defined (0.55%)
Education
Education is compulsory for 12 years
Parents can choose between state-run, non-sectarian schools or private or semi-private religious (usually Islamic) schools, supervised by the ministries of Education and Religion, respectively
The literacy rate is 96% (2018)
The enrolment rate is 93% for primary education, 79% for secondary education, and 36% for tertiary education (2018)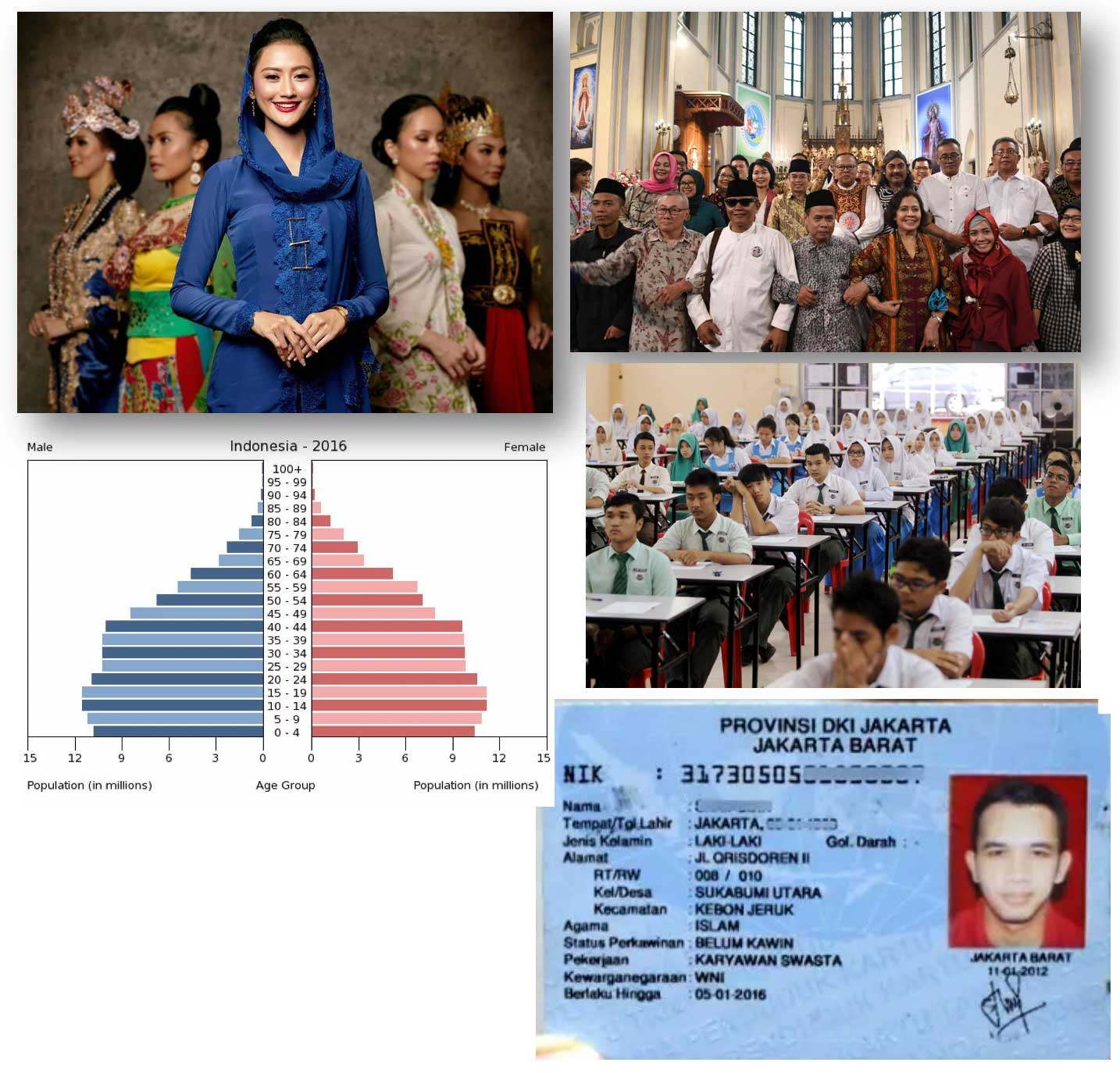 Source: Statistic Indonesia 2010, Portal Informasi Indonesia 2020
Indonesia has 34 provinces
Jakarta as the capital city has the highest population amongst all
The higher population mostly comes from industrial cities such as Surabaya, Bekasi and Bandung

Source: Statistic Indonesia 2010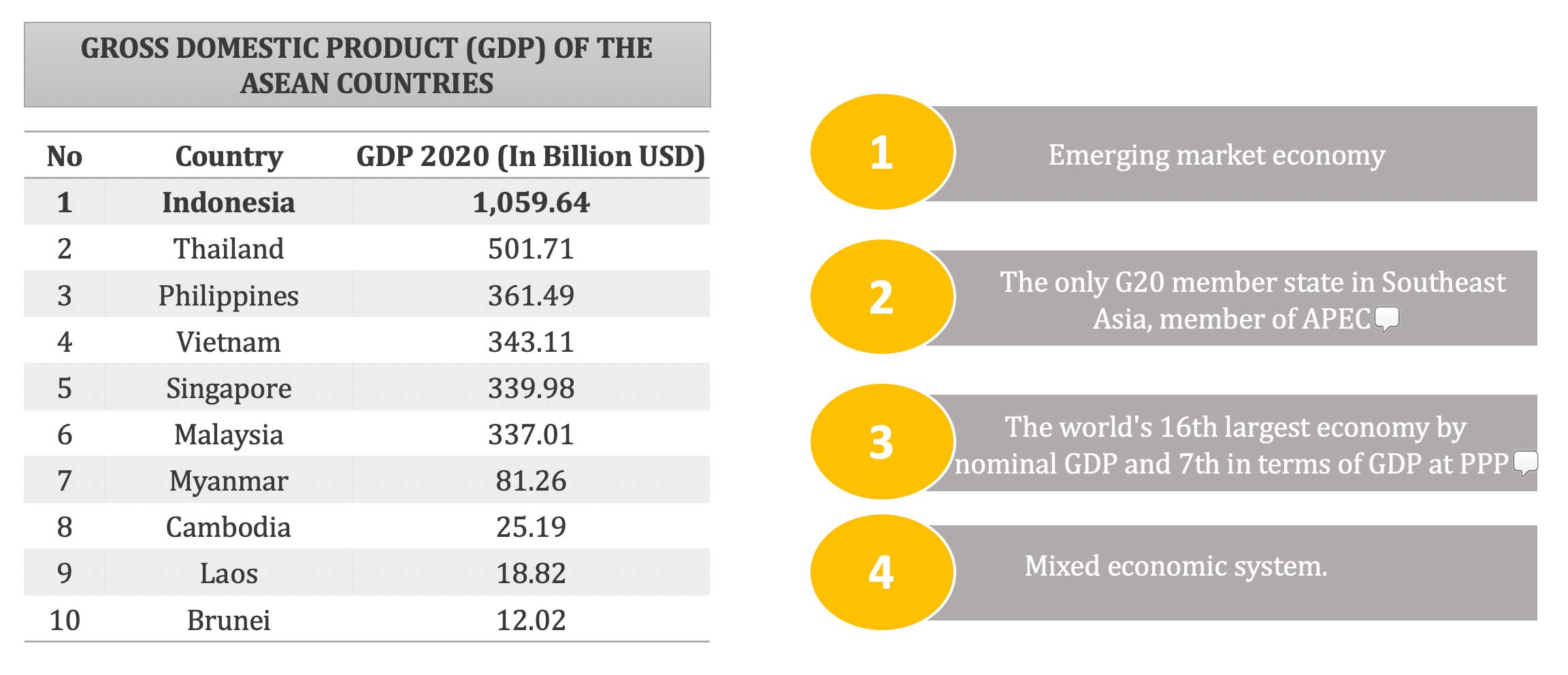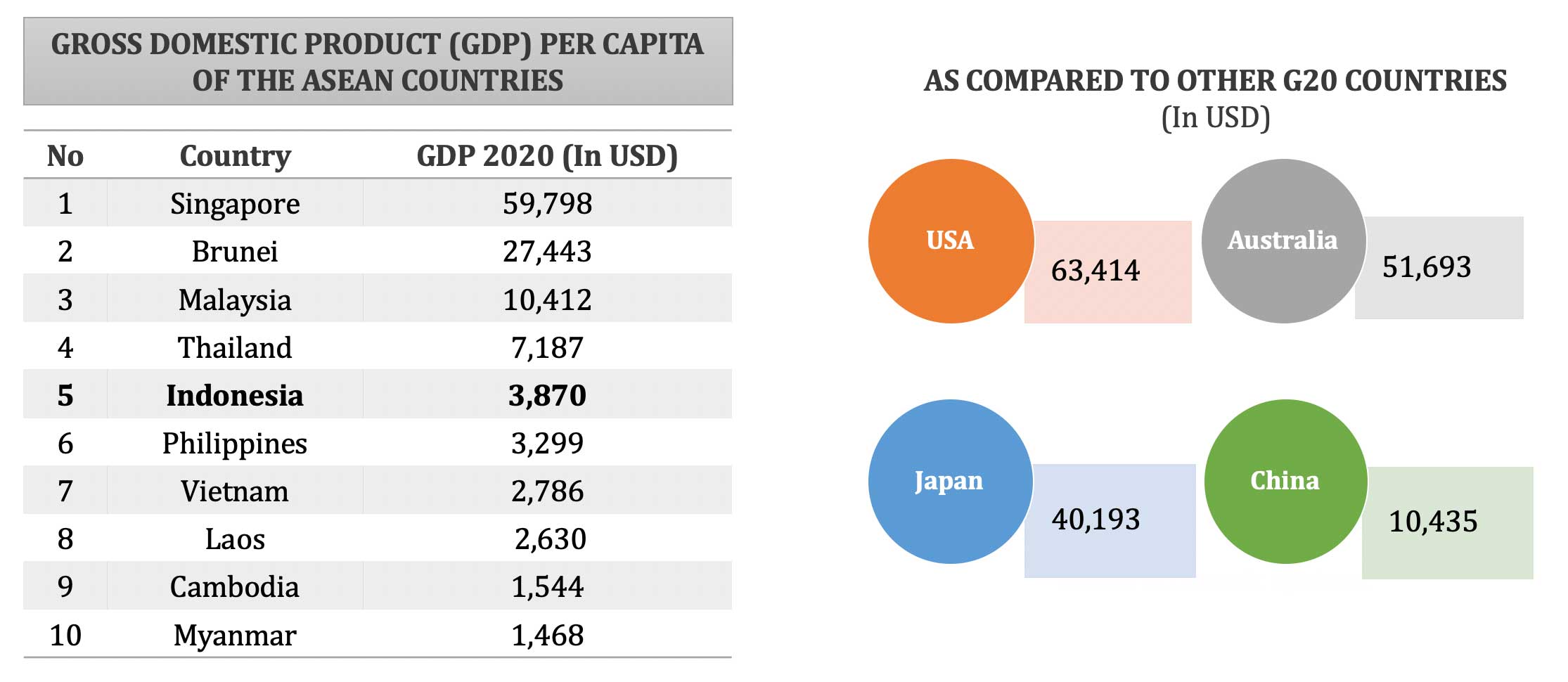 Indonesia: Share of economic sectors in the gross domestic product (GDP) from 2010 to 2020
The Indonesian economy is mostly driven by service, closely followed by industry and agriculture sectors. Manufacturing gives the biggest contribution to the growth of the economy.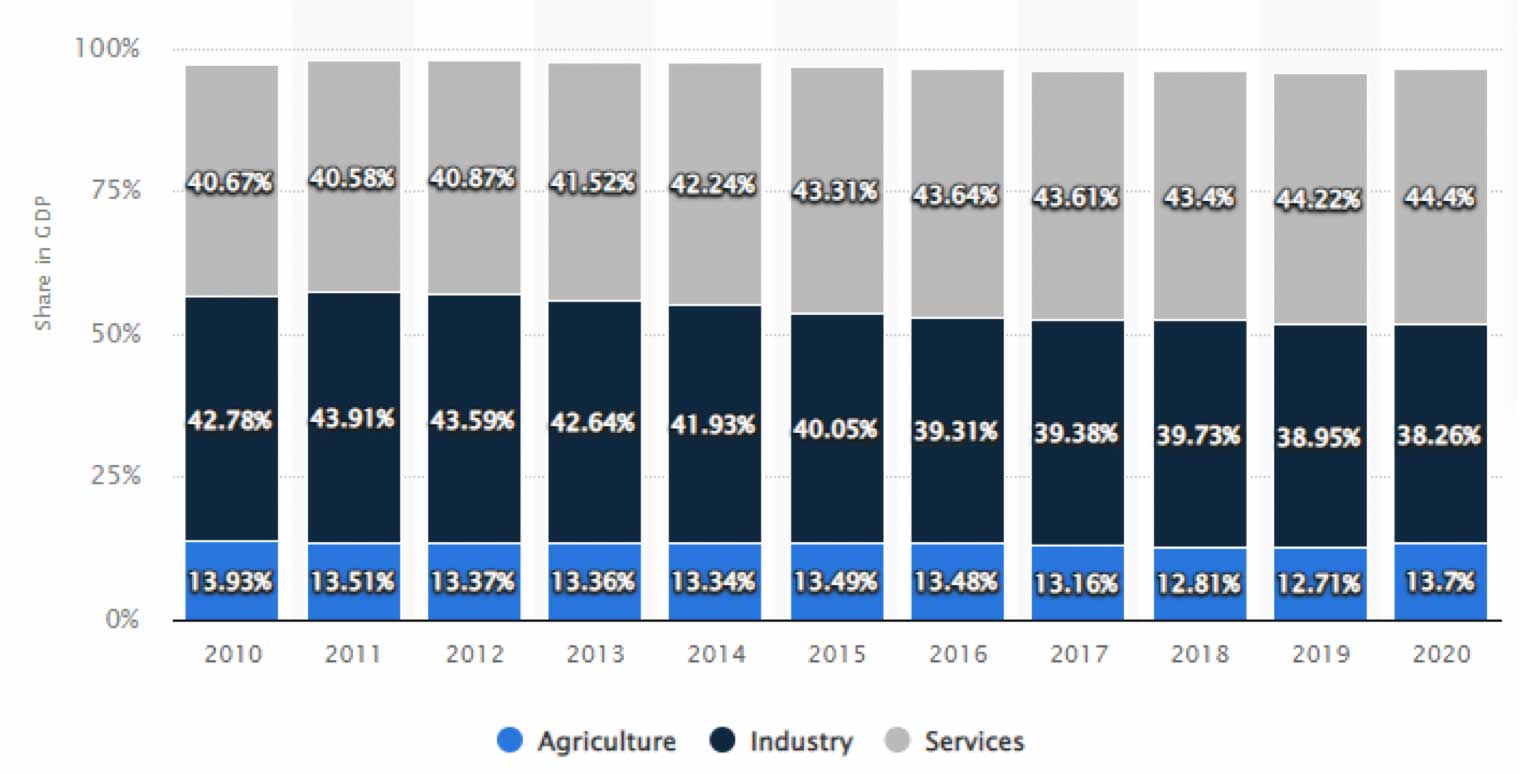 In terms of export, Indonesia is the biggest exporter of palm oil in the world with an export volume of about 28 million metric tons in 2021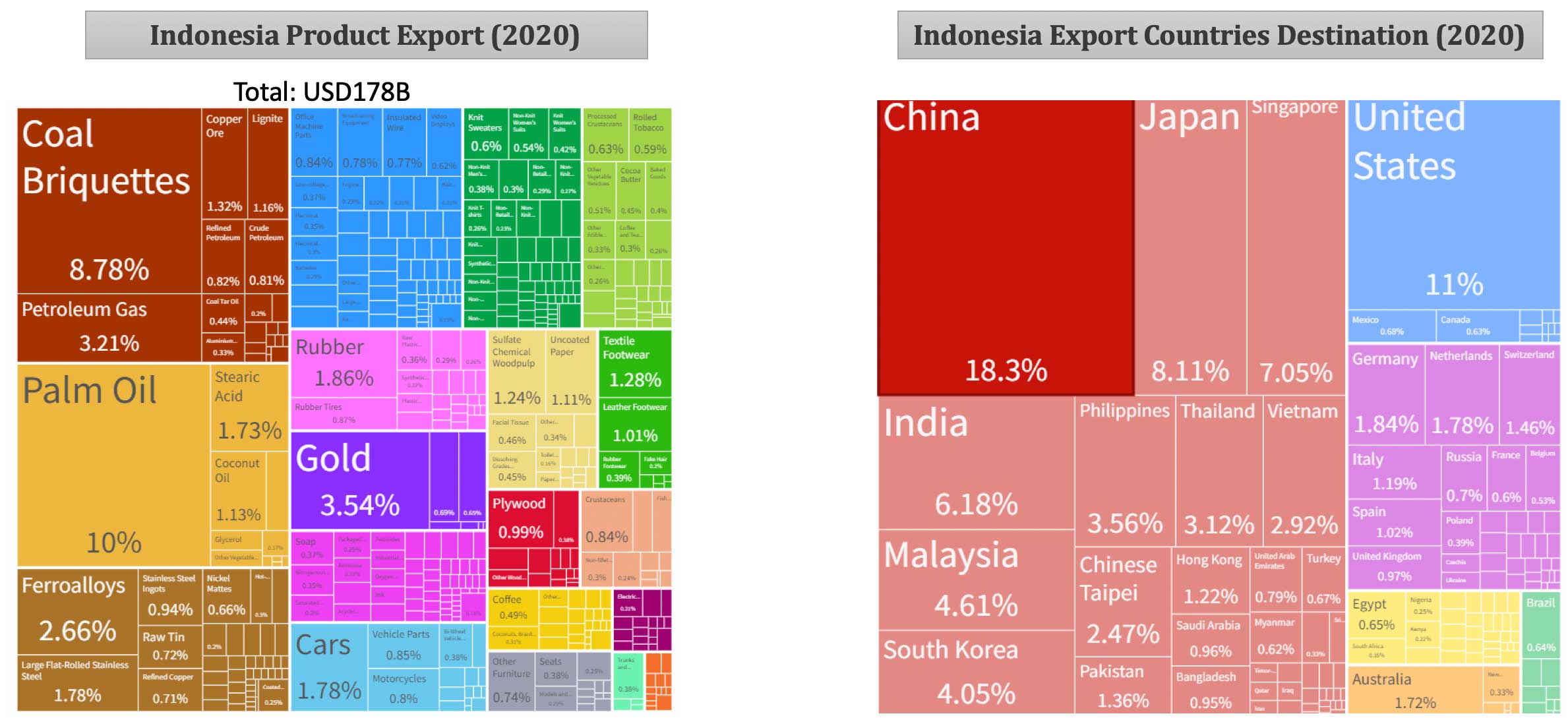 Source: Interactive Visualization: OEC – Indonesia Product Exports (2020), Statista (2022)
Meanwhile, Indonesia imports various categories of goods with the highest ones are refined petroleum, iron and steel.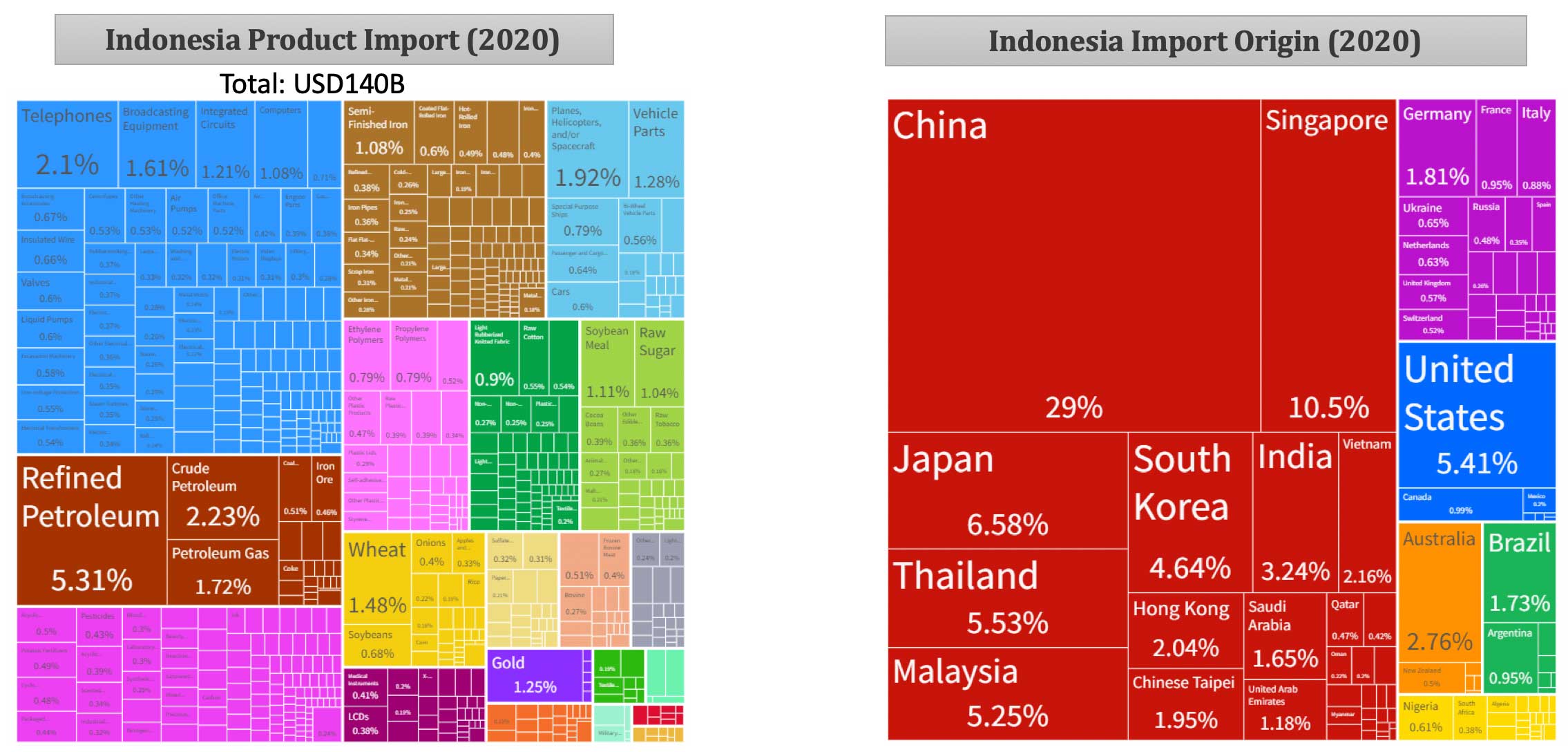 Energy
In 2019, Indonesia was the world's 8th largest energy producer
Indonesia is also the fourth-largest biggest coal producer and one of the biggest coal exporter in the world
In addition, Indonesia has abundant renewable energy potential, reaching almost 417,8 gigawatt (GW) which consisted of solar, wind, hydro, geothermal energy, ocean and bioenergy, although only 2,5% have been utilized.
The Government of Indonesia has outlined several commitments to increase clean energy use and reduce greenhouse gas emissions, among others by issuing the National Energy General Plan (RUEN) in 2017 and joining the Paris Agreement.
Total Energy production 2019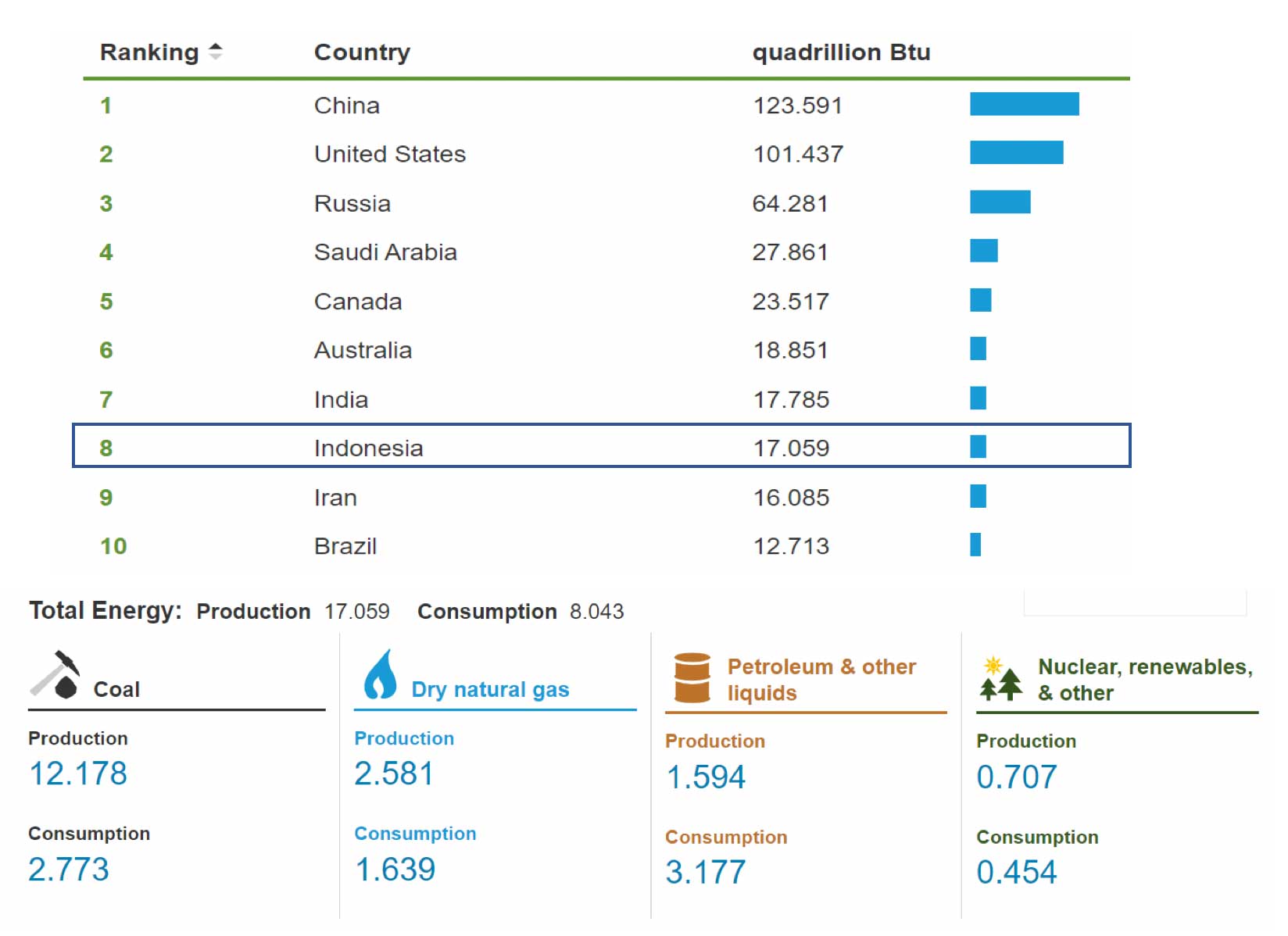 Source: U.S. Energy Information Administration, databoks.katadata.co.id, OPEC.org, International Energy Agency.

SOME STATE-OWNED ENTERPRISES IN ENERGY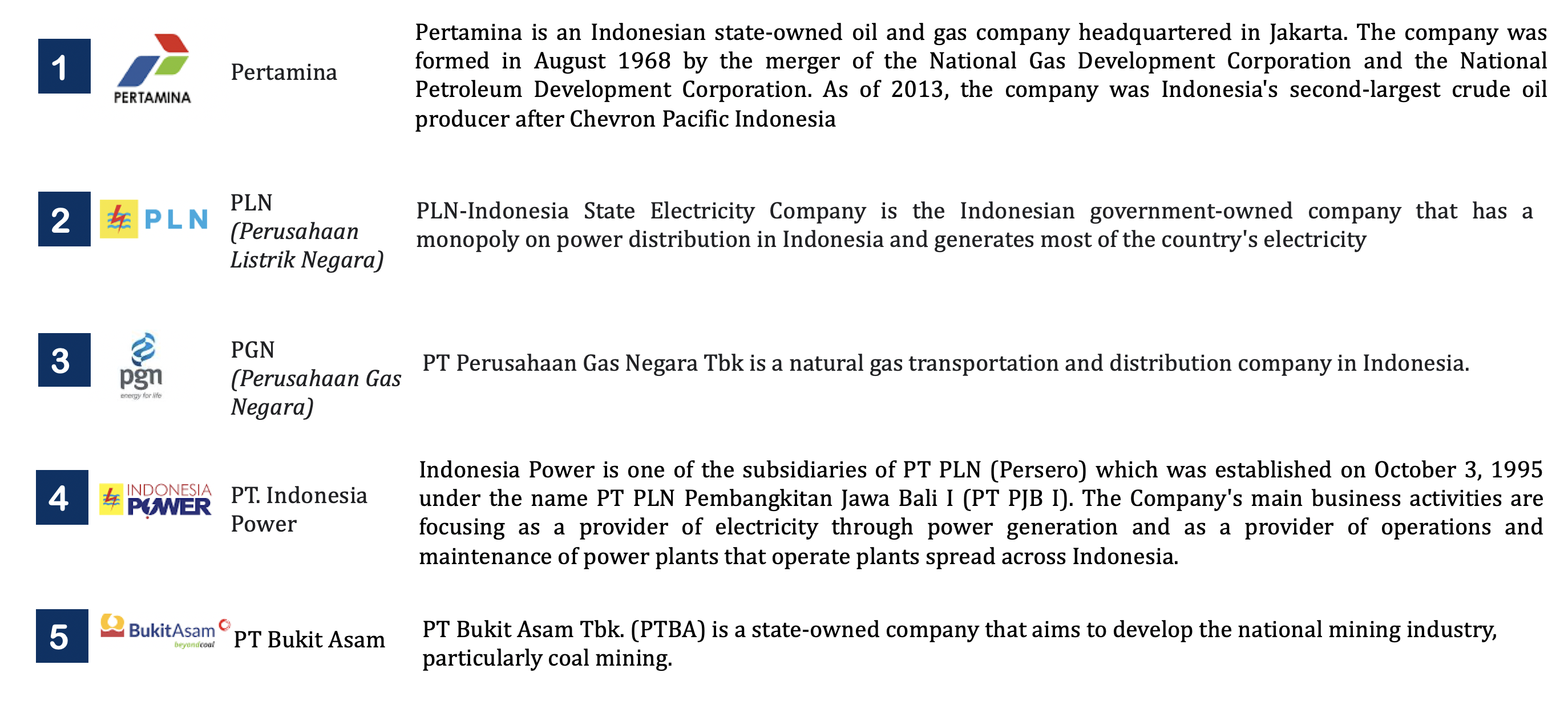 Source: databoks.katadata.co.id, Company website.
SOME STATE-OWNED ENTERPRISES IN CHEMICAL INDUSTRY

Source: Company websites.
SOME STATE-OWNED ENTERPRISES IN BIOTECHNOLOGY


Source: Company websites.
SOME PRIVATE/PUBLIC-OWNED ENTERPRISES IN ENERGY

SOME PRIVATE/PUBLIC-OWNED ENTERPRISES IN CHEMICAL INDUSTRY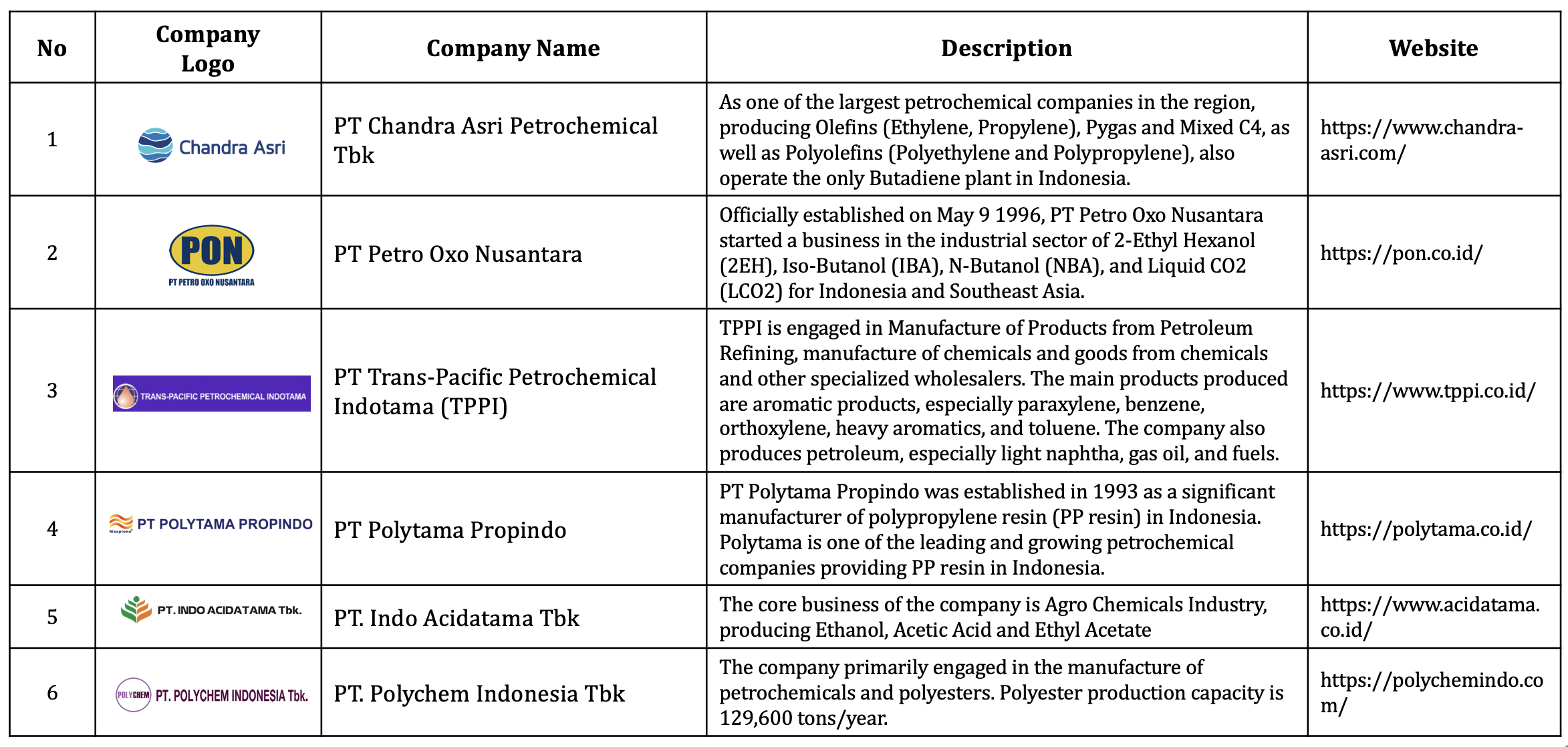 SOME PRIVATE/PUBLIC-OWNED ENTERPRISES IN BIOTECHNOLOGY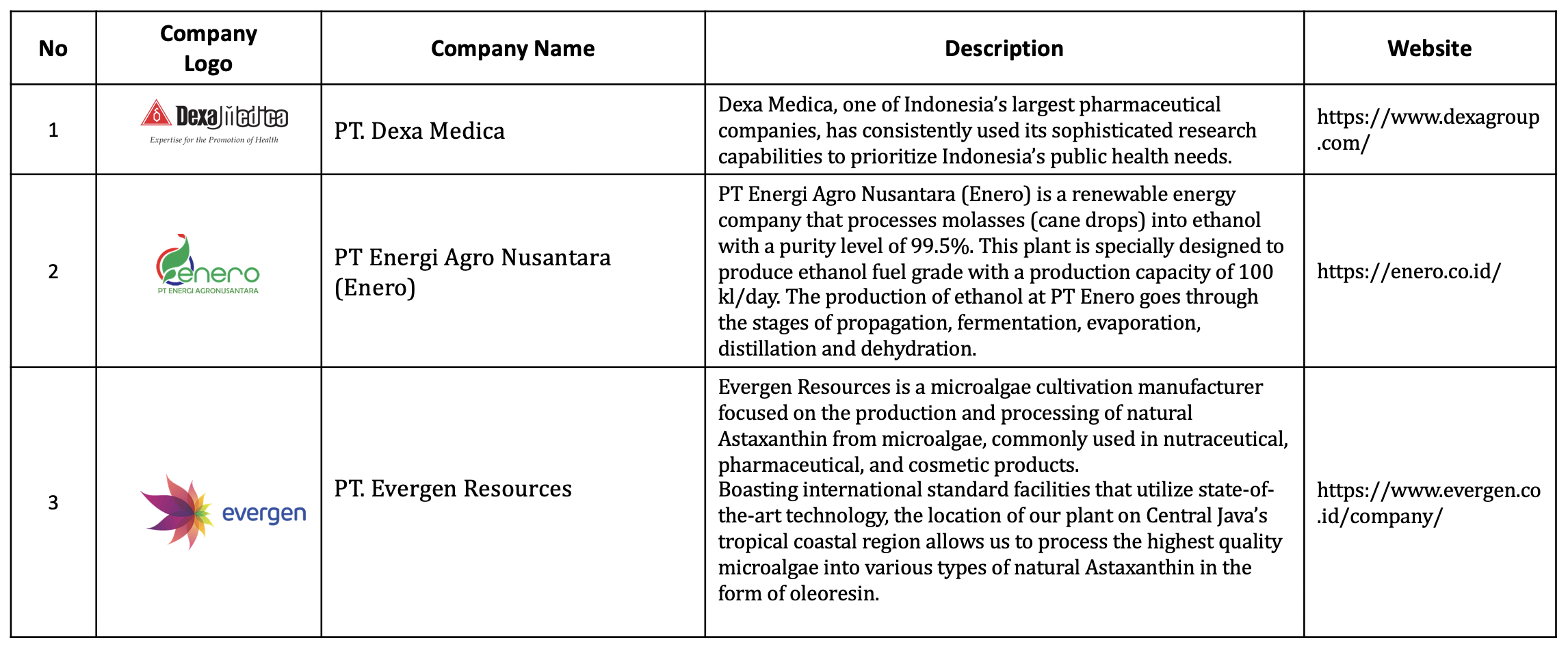 SOME PRIVATE/PUBLIC-OWNED ENTERPRISES IN FOOD INGREDIENTS

SOME PRIVATE/PUBLIC-OWNED ENTERPRISES IN COSMETICS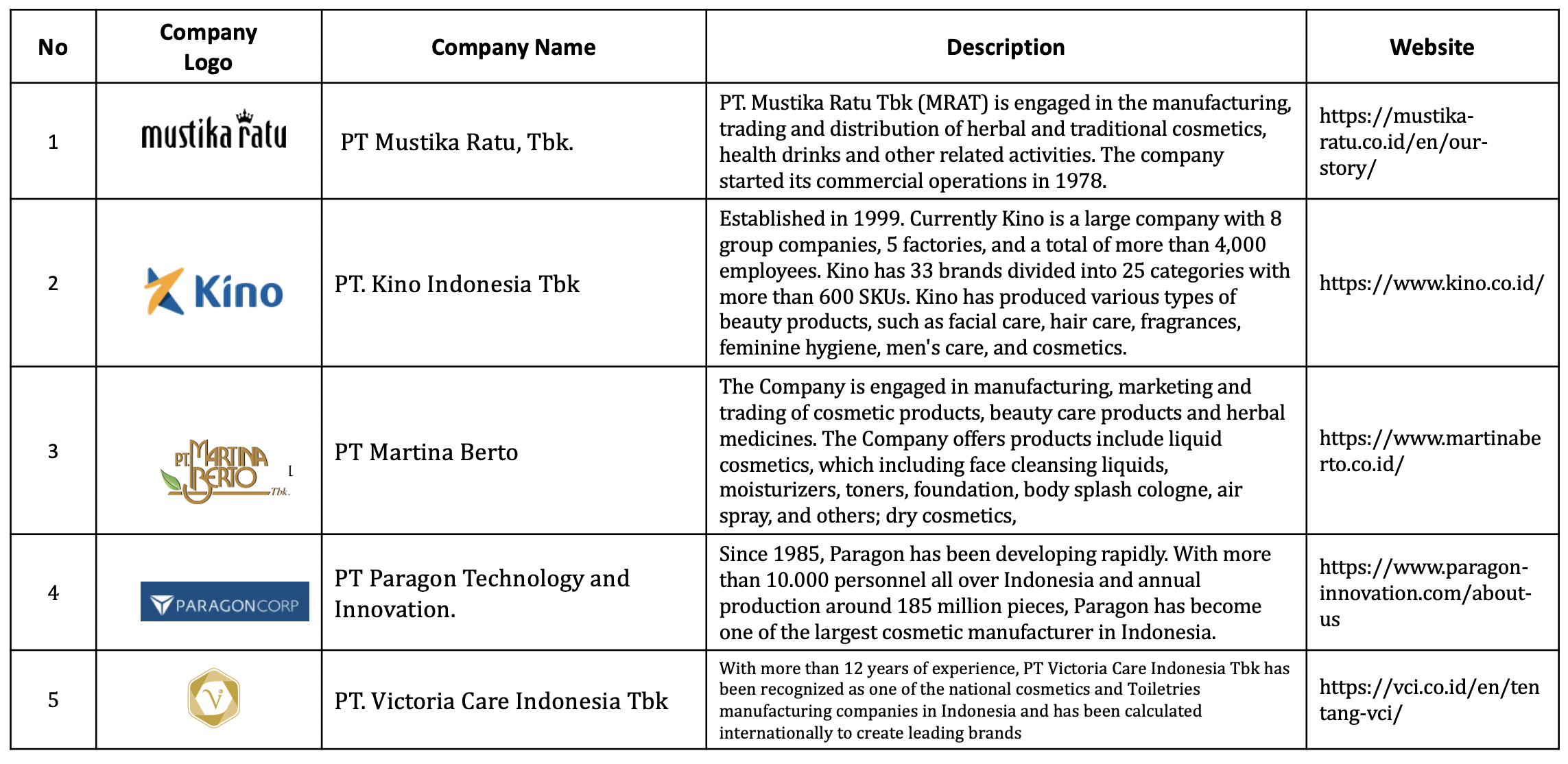 SOME GLOBAL ENTERPRISES IN CHEMICAL INDUSTRY WHICH HAVE PLANTS/FACILITIES IN INDONESIA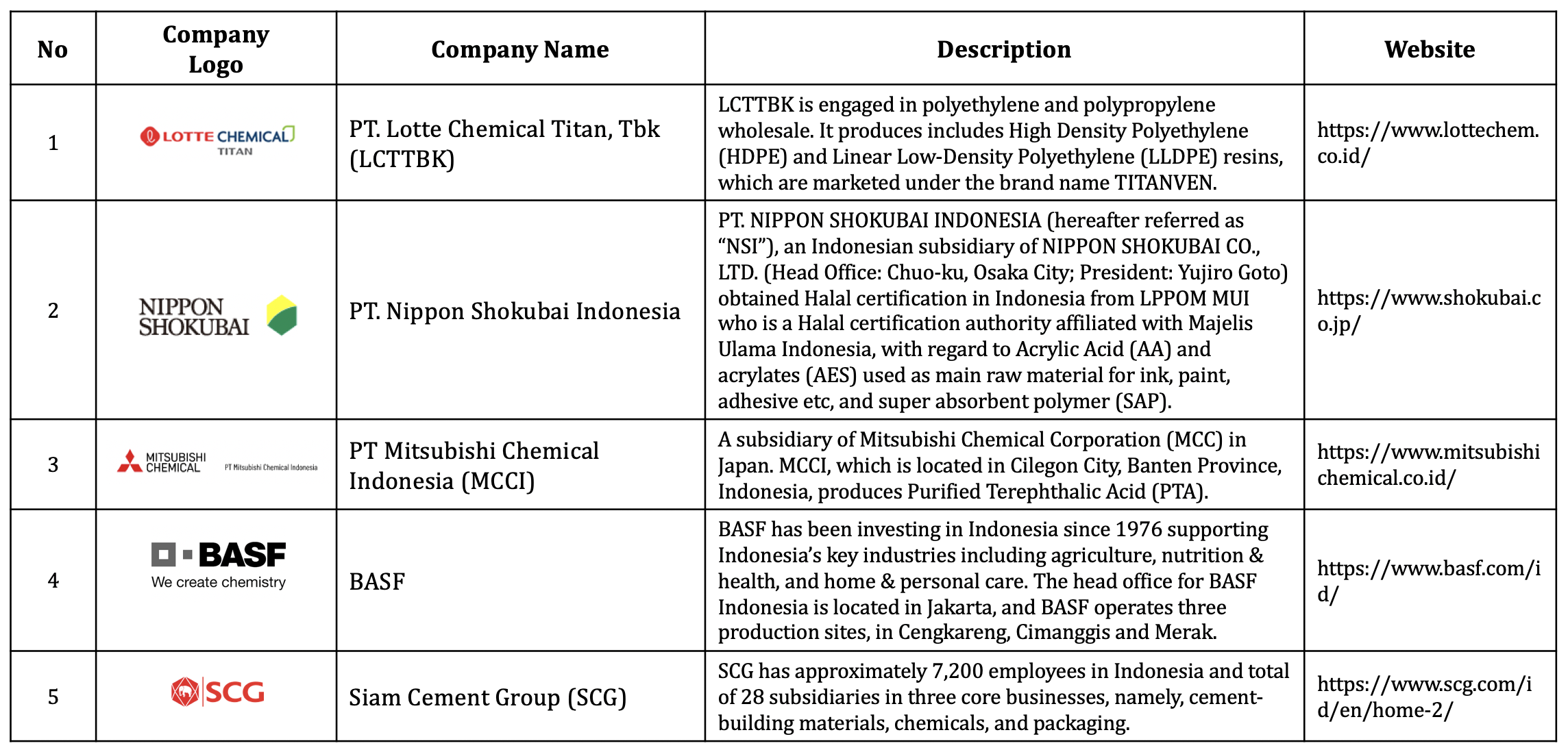 SOME GLOBAL ENTERPRISES IN BIOTECHNOLOGY WHICH HAVE PLANTS/FACILITIES IN INDONESIA

SOME GLOBAL ENTERPRISES IN FOOD INGREDIENTS WHICH HAVE PLANTS/FACILITIES IN INDONESIA

SOME GLOBAL ENTERPRISES IN COSMETICS WHICH HAVE PLANTS/FACILITIES IN INDONESIA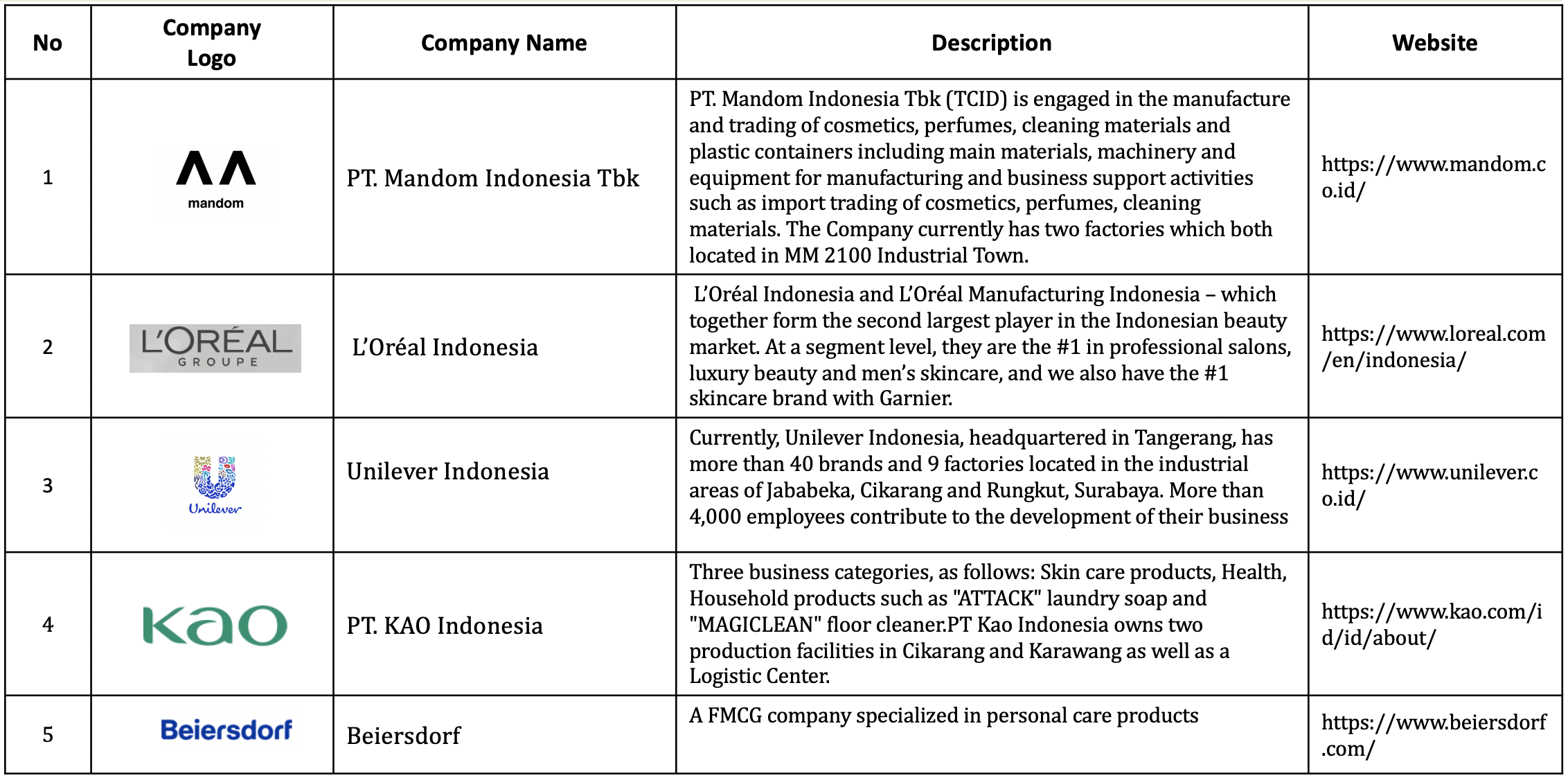 Your contact in Daydream Asia
yusi.chen@daydream.eu (Chinese, English, French)
wei.shen@daydream.eu (Japanese)
tania.amalia@daydream.eu (Indonesian, Malaysian)
hilary.pham@daydream.eu (Vietnamese)